Get the Compensation You Deserve with Our Personal Injury Lawyers | Expert Legal Assistance for Your Injury Claim
If you have been injured due to the negligence, wrongful or willful actions of another, GSD Law Group's personal injury lawyers can help you get the compensation you deserve while protecting your best interests. Our team has extensive experience in representing clients involved in motor vehicle accidents or slip and fall accidents, whether the injuries are minor, serious, or fatal. ​​

It is important to understand the full extent of your injuries before settling your claim. That's why we offer our services on a contingency basis, meaning that we only receive payment for our legal fees after your claim is settled and funds are received from the insurance company. ​

Our personal injury lawyers are skilled negotiators, working to achieve a fair and reasonable settlement for you. In cases where a trial is necessary, we have the expertise to defend your claim effectively. Trust our personal injury lawyers to look after your best interests and help you get the compensation you deserve.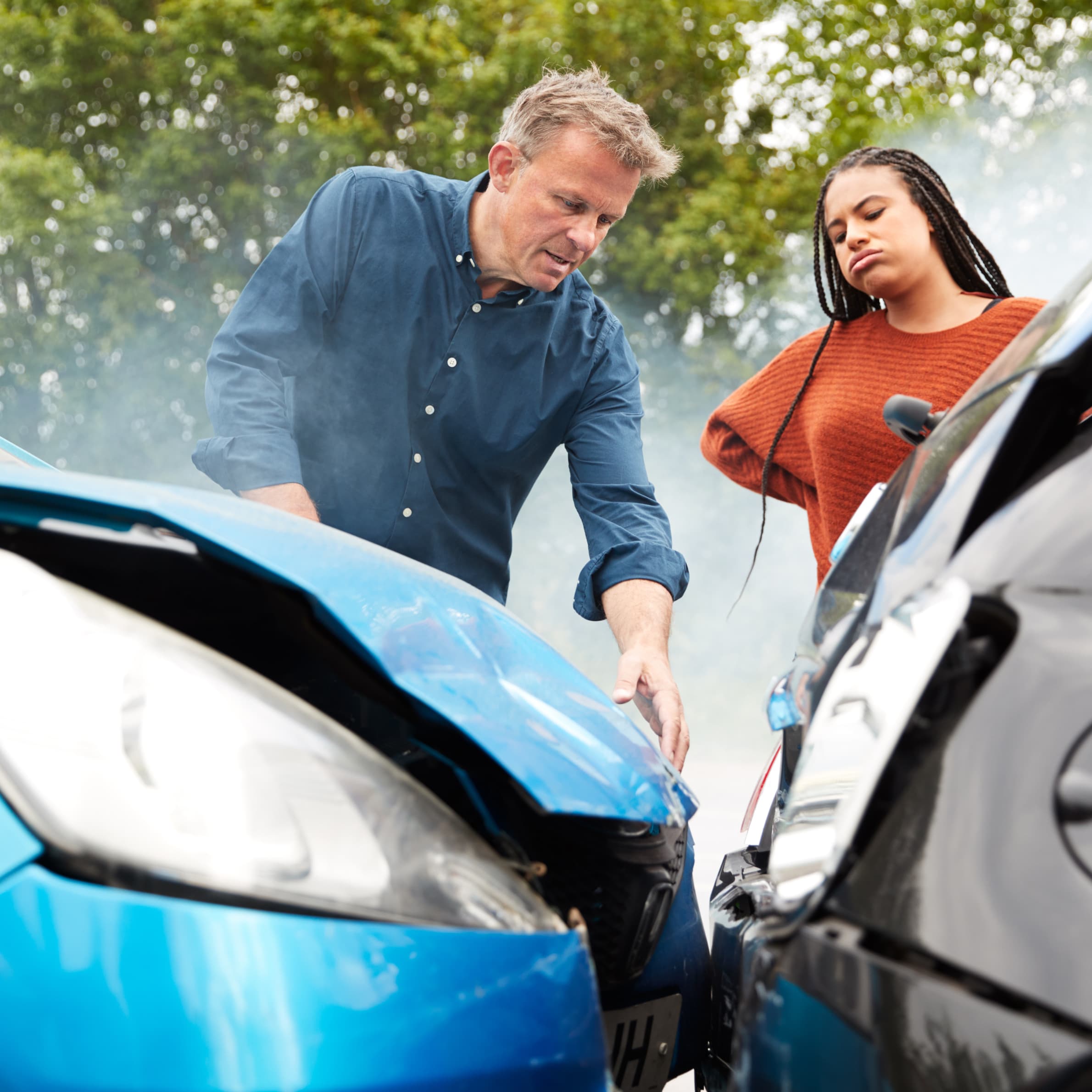 Personal Injury may be caused by another person's negligence, or wrongful or willful action. So, if any such injury or accident has left you grappling with legal answers for social security disability insurance, claims, worker's compensation, work injuries, truck or motor vehicle accident, slips or falls or the injury occurs while present in some premises, our competent personal injury lawyers will help you get the compensation you deserve and look after your best interests. If you have a personal injury claim, you would want us in your corner. We are known for being tenacious. You want to be positioned in the best possible way financially. Our team will ensure you achieve a reasonable and appropriate settlement through negotiations. We have the experience to defend your claim if a trial is necessary.



QUESTIONS ABOUT PERSONAL INJURY?
WHAT YOU NEED TO KNOW ABOUT PERSONAL INJURY
Personal Injury covers a broad spectrum of injuries affecting the body or mind. Such injuries may leave the Claimant with permanent physical or emotional scars or wounds resulting in sudden financial strain.
The Defendant must owe the Claimant a duty of care prescribed by law. A typical situation where a duty of care is owed applies to how people motorists navigate their vehicles on roads. A duty of care is owed to:

Motorist
show-programs
Bicyclist
Motorcycle
If you are considering a slip and fall situation, the owner of the property who could be a business owner or private individual, owes a duty of care to all users of the property. If you are looking at injury caused by a medical malpractice, what is relevant is the applicable standard expected of medical professionals in a similar circumstance
The Defendant must have failed to exercise reasonable care. Determining what is reasonable may vary from situation to situation but will largely depend on the standard of care a reasonable person would exercise in similar circumstances.
The Defendant's recklessness, carelessness or failure to exercise reasonable care should have caused the injury to the Claimant.The injury must be directly attributable to the Defendant's failure to exercise due care in the circumstances for a successful claim to be made. The relevant question in every instance then is, would the injury have occurred but for the Defendant's negligence?
The Claimant must suffer some damage resulting in medical bills, disability, lost income, property loss, emotional distress, lost income or pain and suffering, comparative negligence, loss of enjoyment or loss of consortium. Loss of consortium refers to compensation paid for damages suffered by a family member injured or killed by the Defendant's failure to exercise due care.
How Do Personal Injury Lawyers Get Paid?
It is important that you know the full extent of your injuries before you settle your claim. If you have an injury, we will work with you on a contingency basis. This means that we only get paid our legal fees after your claim is settled and the funds are received from the insurance company